| | |
| --- | --- |
| Posted on April 3, 2013 at 8:15 AM | |
BY Nathan Chapman
For most of us who fly fish, or just go fishin' period, the pursuit of our game is more about being out and either in solitude or with a good friend or friends. We aren't after the biggest fish we can get our hands on, because in the overwhelming majority of places fished here in the US, the odds of that happening are slim to none, even if you have a pretty good skill-set. The average fish is what most of us hope to find a few of, be it 8" bluegills in the neighbors farmpond, or 14" cutthroats from a backcountry yellowstone meadow stream; we want the norm, the bread and butter, some "nice ones".
For most of us, this is the best we can realistically hope for and if that rarest of rare fish of whatever size and dimensions and species that may be shows itself to you, so much the better. But we don't look for it. What we hope to see is the fish being cooperative to our efforts and to land a few for our own souls' sake, while spending some quiet time, regardless of how many are along, away from the rat race that is most of our daily lives. Even for those of us who live closer to this lifestyle than others, the world offers plenty of snags and snares to keep dragging you back in. Fishing is a way to escape all that, however briefly, and just be. Good or bad, slow or hot, big fish little fish, it's a way out.
So why do we see so many pictures and articles and books and television shows that only focus on travelling the world to find the biggest fish available? This has always been a head scratcher for this ol' boy because most of us won't ever get to do that. Why lust after something that can never be attained? Perhaps human frailty is involved, but it isn't a healthy pastime to sit and watch folks who live a life you will never lead (even if you wanted to in the first place or not) experience chills and thrills most of us have never even heard about until we switched on the Outdoor Channel just this minute. Some of my all-time favorite fishing shows that I've held onto all these years are episodes of this or that where the host goes to a normal, blue-collar location, and has a good day catching the normal fish for that locale. Why? Because I could actually see myself going there and doing just that. Most likely, I'll never land a 200lb tarpon and don't look for it, and neither should most of us.
Be happy with the fish you catch from your home water. They're what sustains you and refreshes you from the grind of living in our fast-paced modern world. Head-hunters have long had a negative reputation and there's good reason for it. Those dripping pictures of leviathon fish only create mental images that simply do not hold up with normal, every-day fishing that most of us are happily (or should be happily) stuck with for all our lives. It ain't all about rippin' lips folks...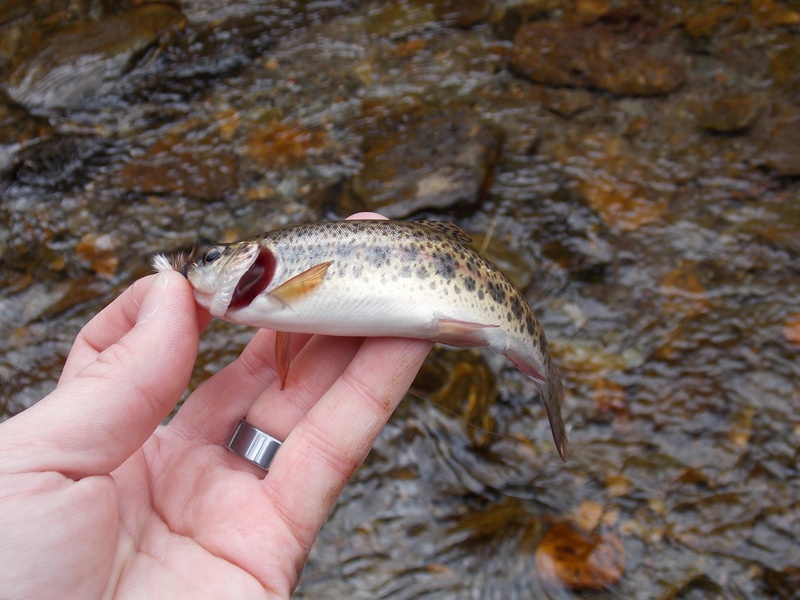 Categories: None