| | |
| --- | --- |
| Posted on March 24, 2013 at 8:55 PM | |
By Nathan Chapman
You won't find this style of fly fishing blasted all over the covers of the top magazines, both online versions and those which remain in print. There is no fanfare, hero worship, or ego-boosting going on beneath the heavy canopy of rhodedendron, mountain laurel, and at the highest elevations, blueberry bushes of all things. Brook trout fishing in the lands of the southern highlands is more of a dogmatic attempt at self-torture than a path to glory and fame.
There are rewards though. Sometimes many of them. They come in the form of what many who behold these delicate hidden gems of our mountains describe as the prettiest fish in the world. Southern-strain brook trout are as gorgeous in the hand as a finely made guitar, all sleek and shining and begging to be played again and again. Reckless abandon is often used to describe the way in which these fish rise to a dry fly. However that only happens when the utmost care is given to stealth both in approach and casting. These little guys are not forgiving of sloppy or careless casts or steps in the stream. They demand that you respect them for the pinnacle of wildness that they truly are.
Brook trout fishermen in the southeast are a different lot. They aren't after sagging-bellied fish from water the depth of darkness in the hopes of the classic "grip & grin" hero shot. Instead, they're hoping to crack the ever-so-elusive plateau of ten inches. An eleven inch brookie from most headwater streams of the southern Appalachians is a bruiser of the first order. One worthy of mention sitting around campfires telling fishtales the same as that four pound rainbow caught just up from the lake down the road. Oh and they for the most part don't call them brookies. They're speckle trout or 'specks' to most serious southern fishermen. A point of pride for these men is to tell of the time they caught over 100 specks in a single afternoon.
Don't let that alarm you. For the most part you will now find most of these fishermen to be careful conservationists. They've come to understand how exploitable these fish are and just how easily they can disappear from the creek their daddy took them to when they were still dunkin' night crawlers for their fish and dang proud of it. They hoard their spots with the secrecy usually reserved for cloak and dagger organizations like those found in prominent Nicholas Cage movies. These fishermen care about the fish for which they bust through some of the most awful tangles of hell this side of perditon. Gone are the days when it was common for your daddy to come home with 80 specks for supper. People can and do change.
Brook trout fishing is a sport not for the faint of heart. Though it can be a contemplative experience, it will not be an easy physical one. These little guys are well worth the effort as they chase themselves with that well-documented reckless abandon to a flight of fury at the end of your line. Give it a try before you knock it. Wade in and see what it's all about. You might find more than just some bright little fighters of the highlands. Maybe more than you are even aware...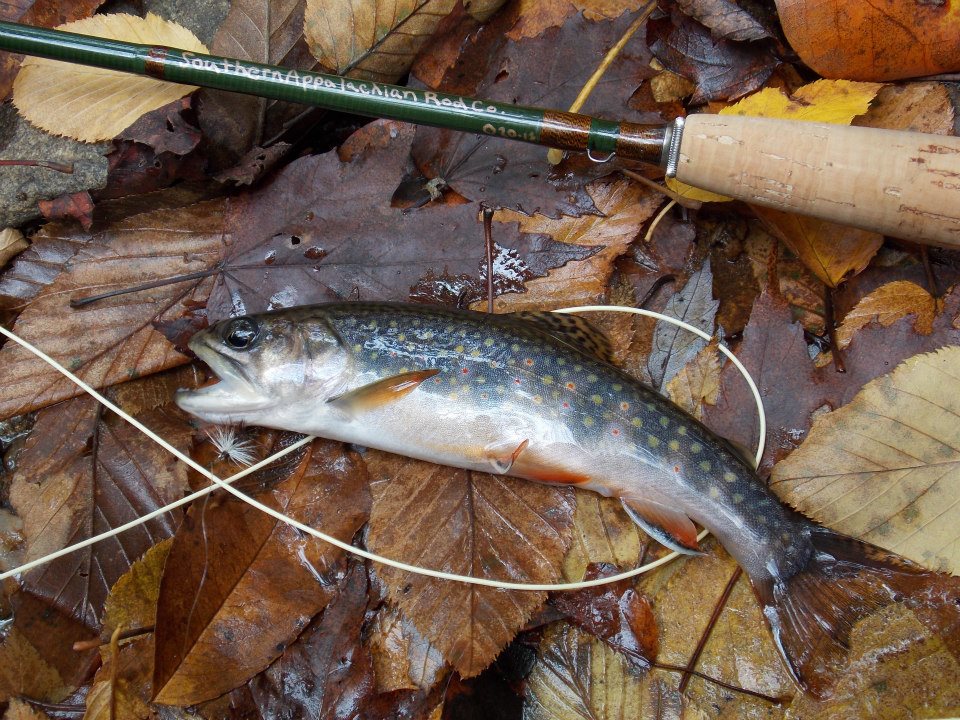 Categories: None